Web Design & Web Development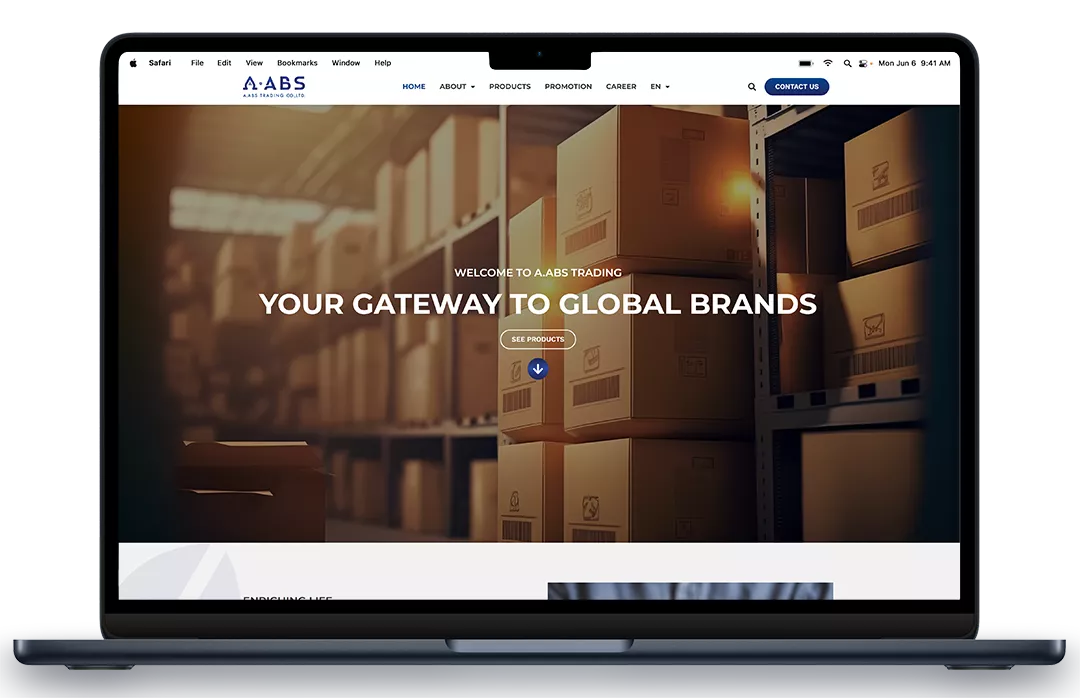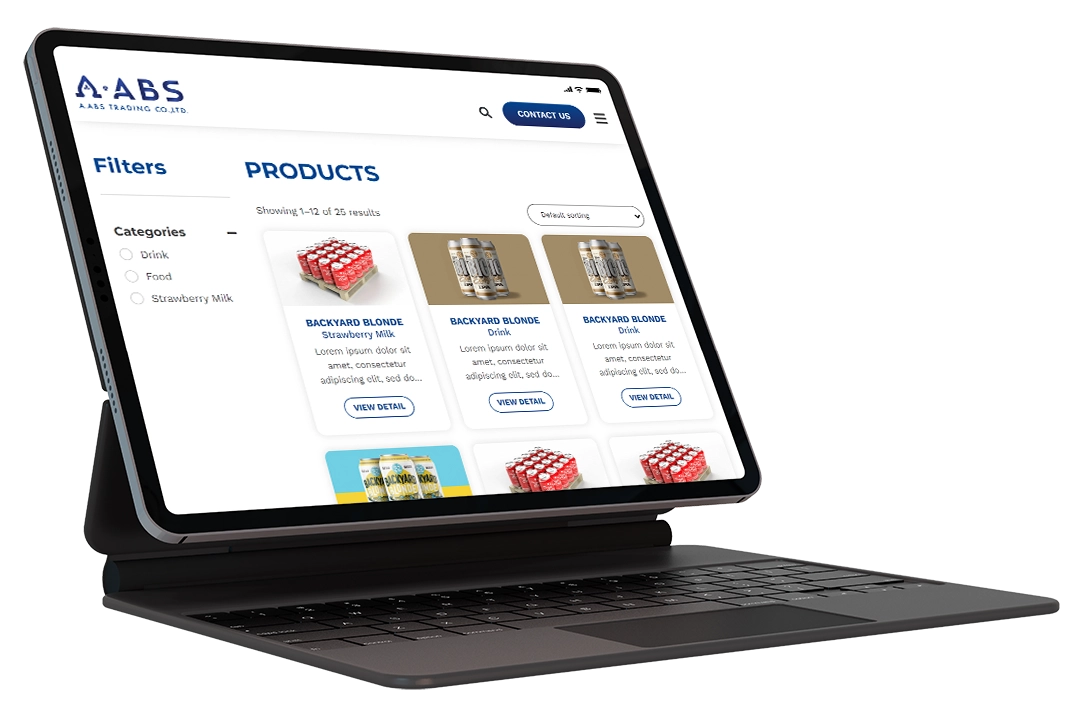 AABS Trading Company ltd is a local company which was established in October 2022. The company has steadily built their reputation into one of the leading food and beverage Importer and Distributor in the Kingdom of Cambodia.
To build a strong online web presence that showcase products and promotions.
The website is designed using corporate colors, shapes, and fonts throughout to present the corporate brand identity.

Montserrat | Kantumruy Pro
Heading    64px / 44px / 32px
UX/UI that is responsive to desktop, tablet, and mobile devices.